Shami Kebab
---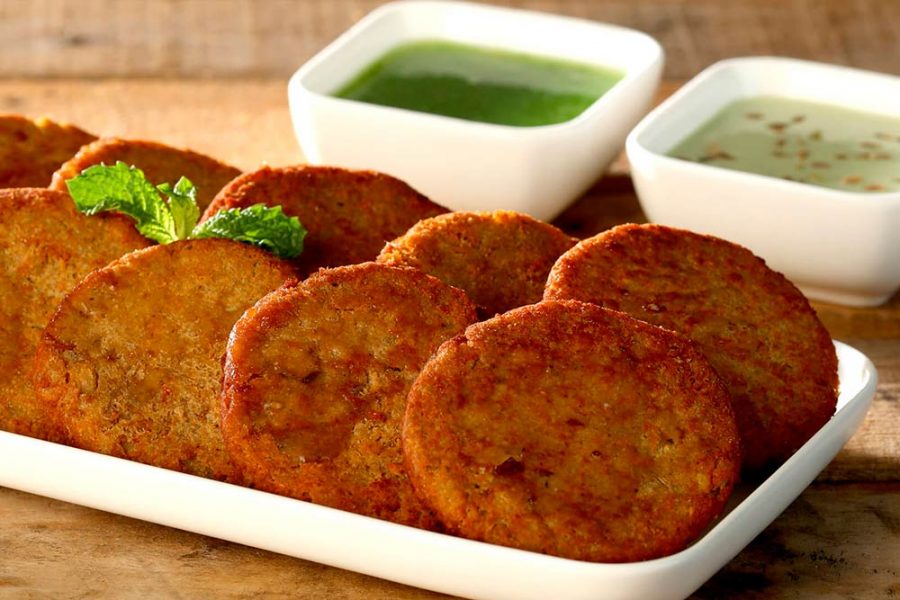 INGREDIENTS
500 gm chopped into cubes mutton
1/4 teaspoon cumin seeds
1/4 teaspoon powdered green cardamom
1/2 tablespoon sliced garlic
10 cardamom- green'
2 pinches salt
1 egg
1/2 teaspoon red chilli powder
1/4 teaspoon spice black pepper
2 tablespoon chana dal
1/2 tablespoon sliced ginger
1/2 tablespoon clove
1 tablespoon garam masala powder
5 cup water
For Filling
2 medium finely chopped onion
2 small finely chopped green chilli
1 handful finely chopped coriander leaves
Yield: 4 servings
INSTRUCTIONS
1.In a pan, add the mutton, water, red chilli powder, cumin seeds, black pepper, green cardamom powder, chana dal, garlic, ginger, cardamom pods, clove and salt. Bring the mixture to a boil. Reduce the heat and continue to cook it until all the water has evaporated and the meat is tender.
2. Once it is done, remove the pan from the heat and keep aside to cool. Then grind this mixture to a paste. Add a tablespoon of garam masala and mashed egg to the paste and then make small lemon-sized balls. Stuff the balls in the middle with half a tablespoon each of the chopped onions, coriander and green chilies.
3. Now heat oil in a pan over high flame. Once the oil is sufficiently hot, deep fry the balls till they turn brown and serve hot with ketchup. They taste even better when served with tea or coffee.