Mulligatawny Soup
---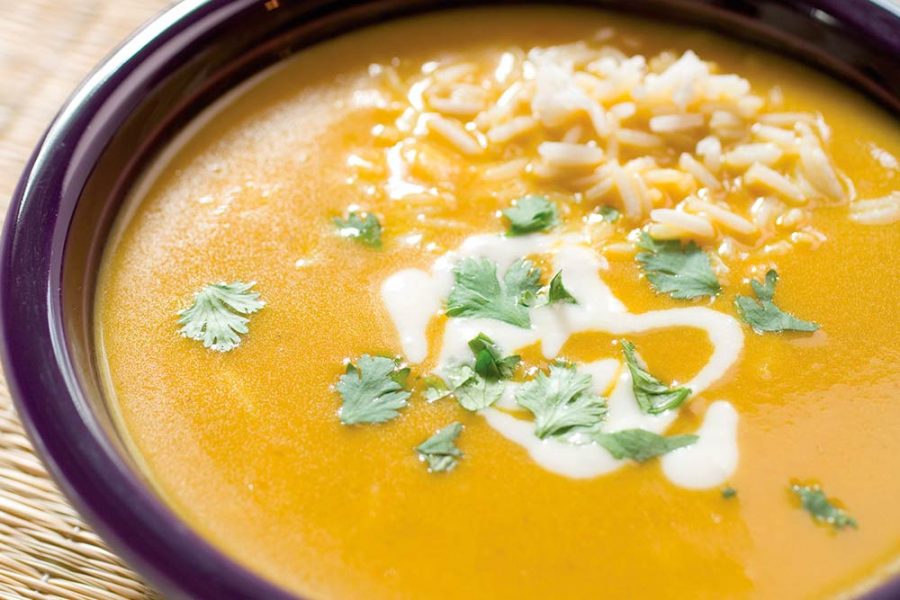 INGREDIENTS
1/3 cup chopped onion
1-1/4 stalks celery, chopped
5/8 carrot, diced
2 tablespoons and 2 teaspoons butter
1 tablespoon all-purpose flour
1 teaspoon curry powder
2-2/3 cups chicken broth
3/8 apple, cored and chopped
2 tablespoons and 2 teaspoons white rice
5/8 skinless, boneless chicken breast half – cut into cubessalt to tasteground black pepper to taste
5/8 pinch dried thyme
1/3 cup heavy cream, heated
Yield: 4 servings
INSTRUCTIONS
1.Saute onions, celery, carrot, and butter in a large soup pot. Add flour and curry, and cook 5 more minutes. Add chicken stock, mix well, and bring to a boil. Simmer about 1/2 hour.
2Add apple, rice, chicken, salt, pepper, and thyme. Simmer 15-20 minutes, or until rice is done.
3. When serving, add hot cream.